Dressing for Success Starts with Shopping for Success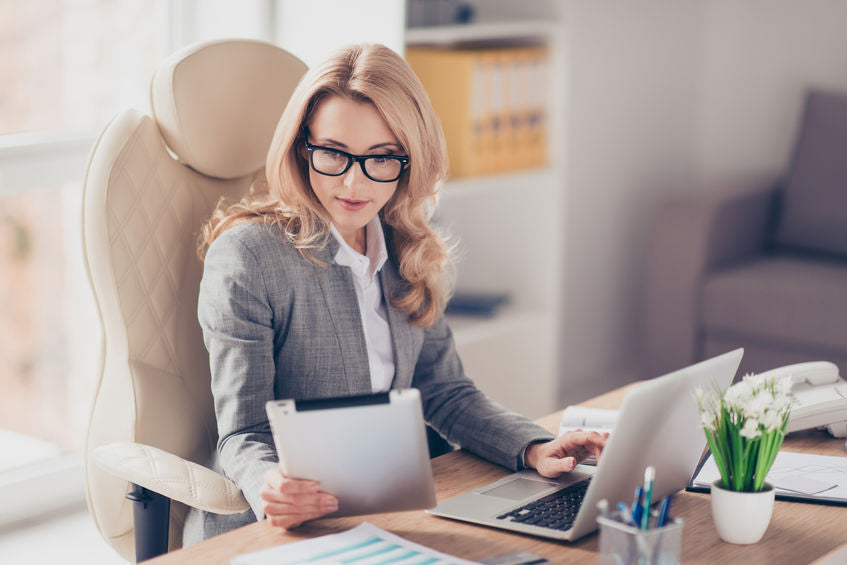 Human nature has not changed that much, first impressions still count, and like it or not, we do evaluate others on their appearance. Neatness, professionalism, style, perhaps a few tasteful accessories – like a pair of Brighton Baroness stud earrings or a Brighton Halo Necklace – go a long way in the business world. 
We've all admired well-dressed, professional businesswomen, who not only know what to wear but how to wear it well – like dressing up a business suit with Brighton Baroness Stud Earrings!  
Clothes Make a Statement
Carol Kinsley Goman, Ph.D., an international keynote speaker who helps leaders enhance their influence and impact skills, also wrote about this topic for Forbes a few years back. "Clothes make a strong visual statement about how you see yourself," she said, adding that by wearing flip-flops and revealing clothing to work you may think you are expressing your personality, but "you could also be sending the message that you're not a serious professional." 
Goman emphasizes that as professionals we can dress differently depending on the situation, gearing our outfits to match the way we want to be perceived. "Appropriate dress is also a way of expressing respect for the situation and the people in it," she adds. 
"Classic is always in," says Dottie Herman, CEO of Douglas Elliman, one of 9 self-made millionaires who share how they dress to make a good first impression with The Oracles, CNBC. "Invest in a good suit and basics you can jazz up," she adds. 
And "always dress for first class," Holly Parker, CEO of The Holly Parker Team at Douglas Elliman, told The Oracles. "You never know when you could get upgraded or who you'll meet. While you don't want to be dreadfully out of place at the many offices that have a more relaxed vibe, business casual should still look professional."
Handbags, Heart Lockets and Hair Clips
Pearls worn over a twin set might not make the statement they once did, but a trendy well-made suit with a traditional crisp white blouse (we all love white shirts, right?) can still be transformed with the right accessories. 
Take that business casual look up a notch with these stylish suggestions: 
Add layers with a

Cosabella Talco Camisole

for added interest

If you want to stay true to your sexy self-identity, wear a

Hanky Panky Thong

from Body & Soul

Tame your un-tame-able locks with a

Brighton Hair Clip

Not sure if a Brighton Heart Locket or Brighton Halo Necklace is the right finishing touch for your work look? The staff at Body & Soul Boutique can help you choose an outfit for any occasion and the accessories to make it pop!