Denim Trends – Bootcut, Straight, Skinny, Flare, where is it all headed?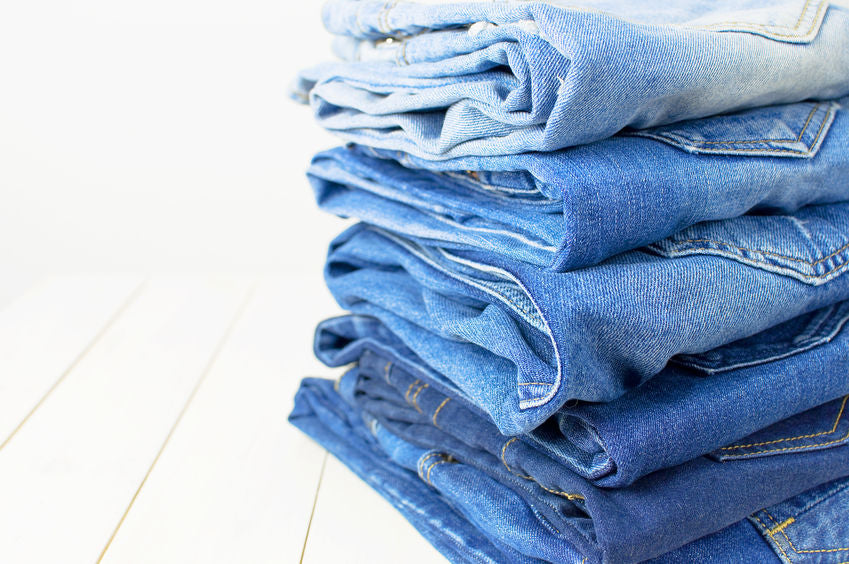 You could fill any number of neoprene totes – maybe even multiples of our fabulous Haute Shore Greyson Totes – with jeans that have been trendy at one point or another in recent years. We all own a favorite pair of jeans, whether it's those go-to skinny pair that fit like a dream, or those old boot cuts we just can't part with. 
But where are the trends heading next? And what exactly is in right now? 
Well, the simple answer is…pretty much all of our favorite styles are still fashionable (phew, right!) with a few subtle changes here and there, like front seams, and high waists, vintage silhouettes and washes. And you may be glad to learn that ripped are here to stay as are distressed and even cropped. What about wide leg? Are those back, too? 
Let's Go Jeans Shopping!
We checked in with the fashion experts at stylecaster.com to see what they have to say about 2020 denim. They've already studied the runways, so we'll take their word for it!
Ripped and distressed - No, it's not the way we feel, it's the denim, baby. If you thought ripped and distressed were going out of style, think again as they're

so

back. So dig out your pair (we know you have some back there in your closet!) 
Boot-cut is cool! - We were getting kinda worried that boot-cut was being pushed out by the skinny jean. But fear not, the old favorite is still hot. Boot cuts look great paired with pointy-heeled boots that peep out the front of the jean and they suit pretty much any body type. 
High-rise wide-leg - Long or short, wide leg jeans are not only stylish they're also super comfy, and with the added high-waist, what's not to love.
Skinny jeans - We all love 'em and live in 'em, and the good news is they're here to stay. High-waisted skinny jeans look good paired with a jacket, t-shirts, a plain white shirt, flowy blouse – you name it.
The long and short of it! - Long jeans are a popular choice for 2020 and suit just about anybody. They look great with heels and accentuate a lean, long look. And on the flip side, short is also in (you just can't go wrong with jeans styles in 2020!) Jean cut-offs, crops and capris - it's up to you. 
Pleated-front jeans - Are we back in the '80s? They sound awful but just take a look at the photos – aren't they just cute as a button? This is the perfect opportunity for tucking in a blouse or top and to show off that trim waist with a trendy belt – so cinch it! 
It's also important to think about what you wear under your jeans. After all, there's nothing worse than a VPL, right ladies? How about trying a Hanky Panky Thong from the lovely selection we just happen to have at Body & Soul Boutique. And then to complete the ensemble, pair your favorite jeans with a classic Cosabella Talco Camisole top. 
Happy denim shopping!