Thank You to Our Veterans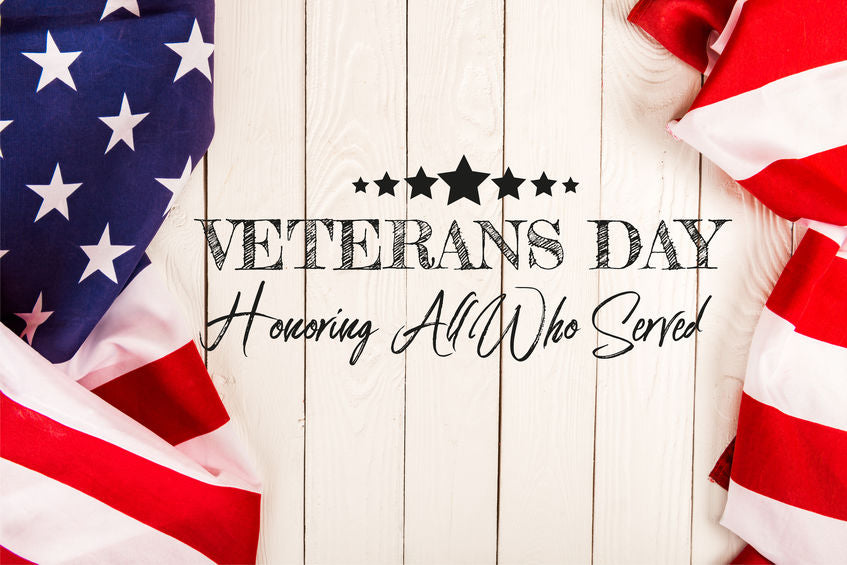 We have a real history buff on the staff at Body & Soul Boutique (that's the upscale bricks-and-mortar counterpart of ShopBody.com and, as savvy shoppers in South Florida know, it's the place to go for Brighton accessories and jewelry (we're talking everything form Brighton sandals to Brighton heart lockets!).  
Anyway, our history buff was talking about Veterans Day. It's become kind of a low-key holiday for most Americans, but it represents something very important. 
The History of Veterans Day 
Veterans Day, which is always celebrated on November 11, was originally known as Armistice Day and it was first celebrated on Nov. 11, 1919 to commemorate the end of World War I, which was known as the "war to end all wars" or simply as The Great War. By the time the Treaty of Versailles was signed on June 28, 1919, in the Palace of Versailles, France, more than 18 million had died. Another 23 million were wounded.
Unlike Memorial Day, which honors those who gave their lives in military service to our nation, Veterans Day was intended to be a day to honor all those who served in the military. 
Celebrate Veterans 
Remember that old saying, "Actions speak louder than words"? Well, we decided that Veterans Day would be a great day to prove how true those words are! And we found some great ideas we thought we'd share.  
We thank Good Housekeeping for these suggestions on ways to show a veteran you care:
Donate to a local veterans organization

. As Good Housekeeping points out, you can, "Help veterans in your home state by donating to a local organization that supplies veterans with things they and their families might need. Bigger scale charities like 

AMVETS

 and the 

National Military Family Association

 are also great options to help soldiers, veterans, and their families cope in times of need."

Visit a war memorial

. Who says you can only express your appreciation for our service men and women on Veterans Day?!  You could plan to visit a war memorial on your next family road trip. As GH says, "At the 

Vietnam Veterans Memorial

, 

World War 1 Memorial

, 

World War II Memorial

, and 

Korean War Veterans Memorial

, you can educate your kids about our country's history 

and

 give yourself a much-needed reminder about the sacrifices of others."

Listen to their stories

. This was our favorite. Think about it, "Veterans have first-person accounts of history. If they feel comfortable talking about their wartime experiences, ask them to share a memory with you — if they 

don't 

wish to talk about difficult topics, ask them about a favorite life memory. Listen intently so you can share their words — and celebrate their lives — for years to come."
The
Greyson Tote
from Haute Shore
is another subtle way you can express your support of our military men and women. We like to think this
neoprene tote
blends style and functionality with just the right amount of patriotic pride.